Published: Tuesday, 04 August 2020 15:23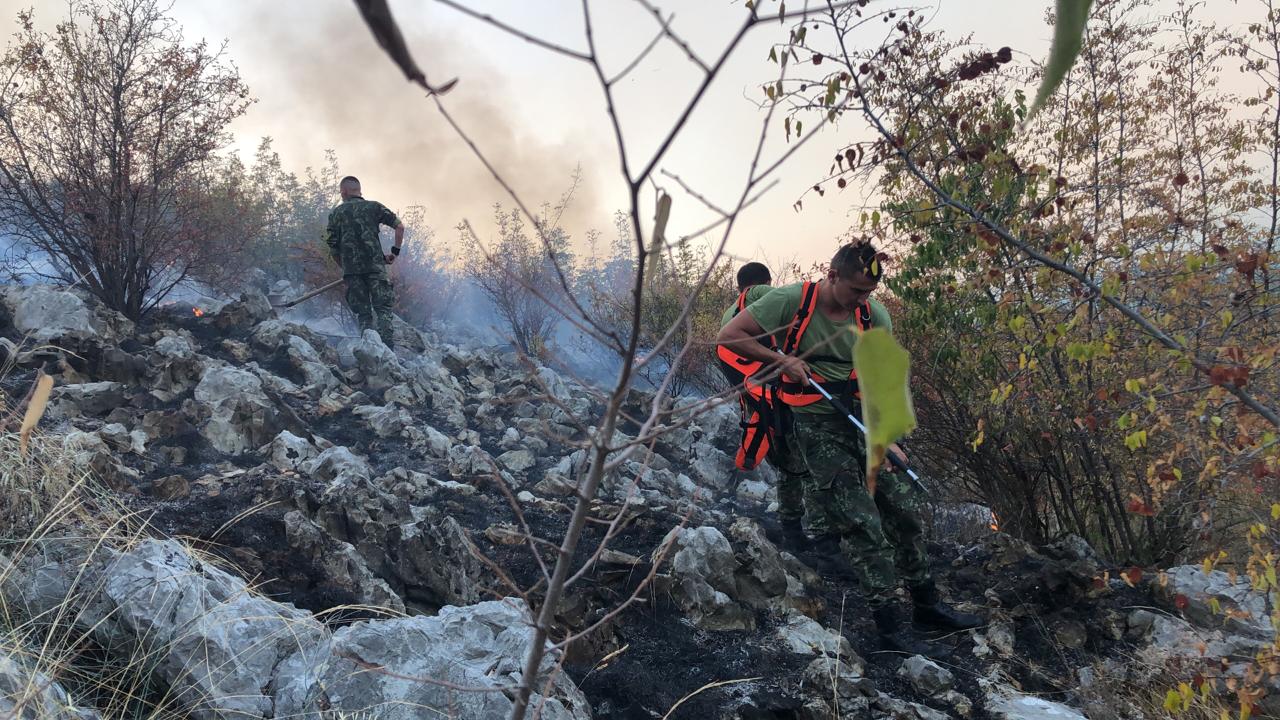 About 200 servicemen of the Albanian Armed Forces came to aid the firefighters in some municipalities of the country, where several fire spots have been identified. 10 hotbeds have remained active so far, but they are under monitoring and no threat is posed to citizens. Meanwhile 3 fires spots were extinguished in the Dibra district.

The National Operational Center for Civil Protection informs that there are 4 active fire hotspots in Lezha, in the administrative unit of Shëngjin, the "Rëra e hedhur-Maja e Zezë" area and they are trying to isolate them.